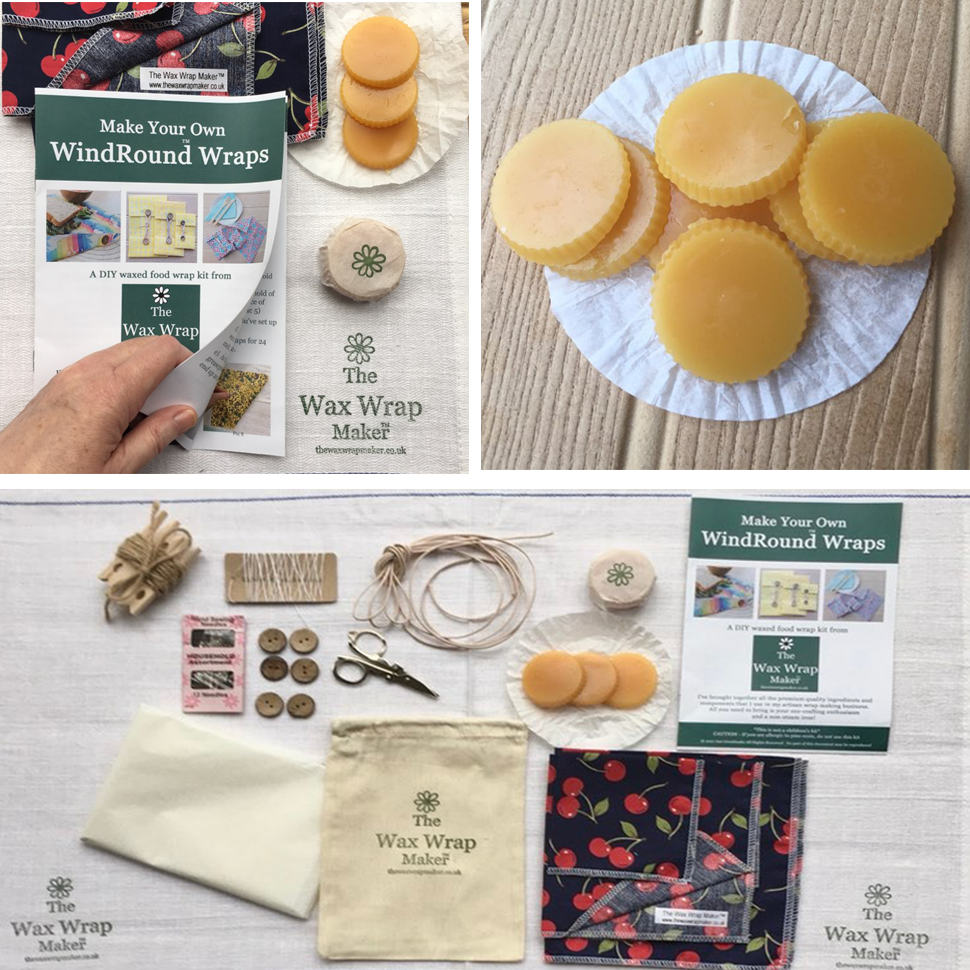 In putting this kit together I wanted to make it easy for you to get the best results. So, you'll be using the same fabric, cords and buttons that I use to make my Vegan Waxed Wraps. Also included in the kit are specifically measured, individual wax discs that I've handmade, according to my unique non-sticky recipe. There's also my comprehensive, full-colour instruction booklet. To top it off, I've even included a sewing kit, a hanging kit and a cotton bag in which to store your wraps!
All you need to provide is a basic iron and a hard surface.
The WindRound™ wrap - so simple to use:
1. Place your sandwich, fruit, cheese etc in the middle of the WindRound™ wrap with the natural coconut buttons at the top and bottom.
2. Fold the sides over the food and wrap as if you were wrapping a gift.
3. Bring the buttoned sides together into the middle and wind the cotton cord around the coconut buttons in a figure of 8.
Wash your wraps flat in cool water and washing-up liquid. Keep away from all sources of heat and leave to dry naturally.
Make Your Own WindRound™ Wraps With The Wax Wrap Maker™ £30 for a full kit which includes all the components I use in my wrap-making